If you have any doubts or concerns, contact the Virtual Campus Help Desk
1. Go to the Virtual Campus and click on the Help Desk link at the top, next to your photograph.

2. Click the "Access your open and closed inquiries" link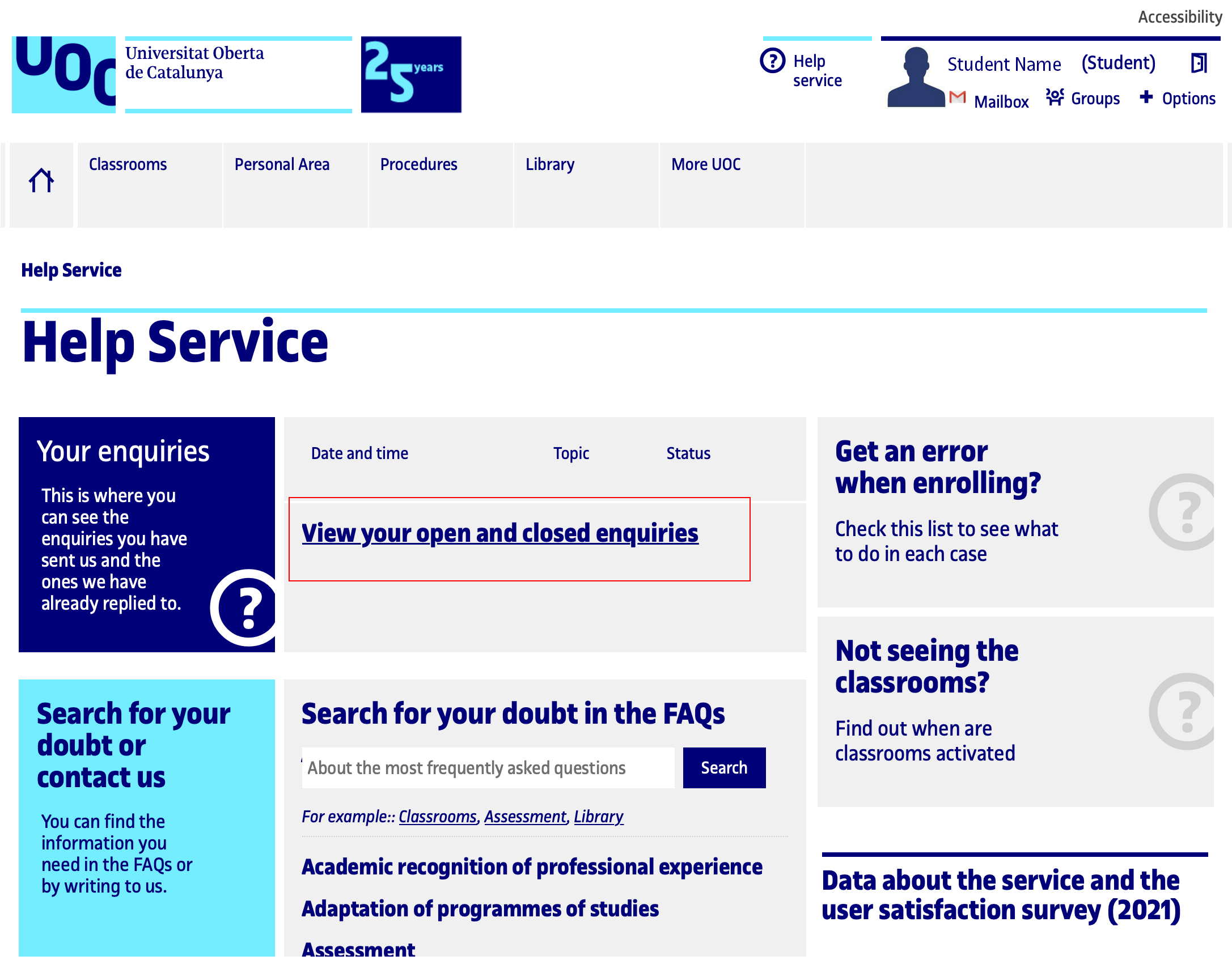 3. Use the form to describe the problem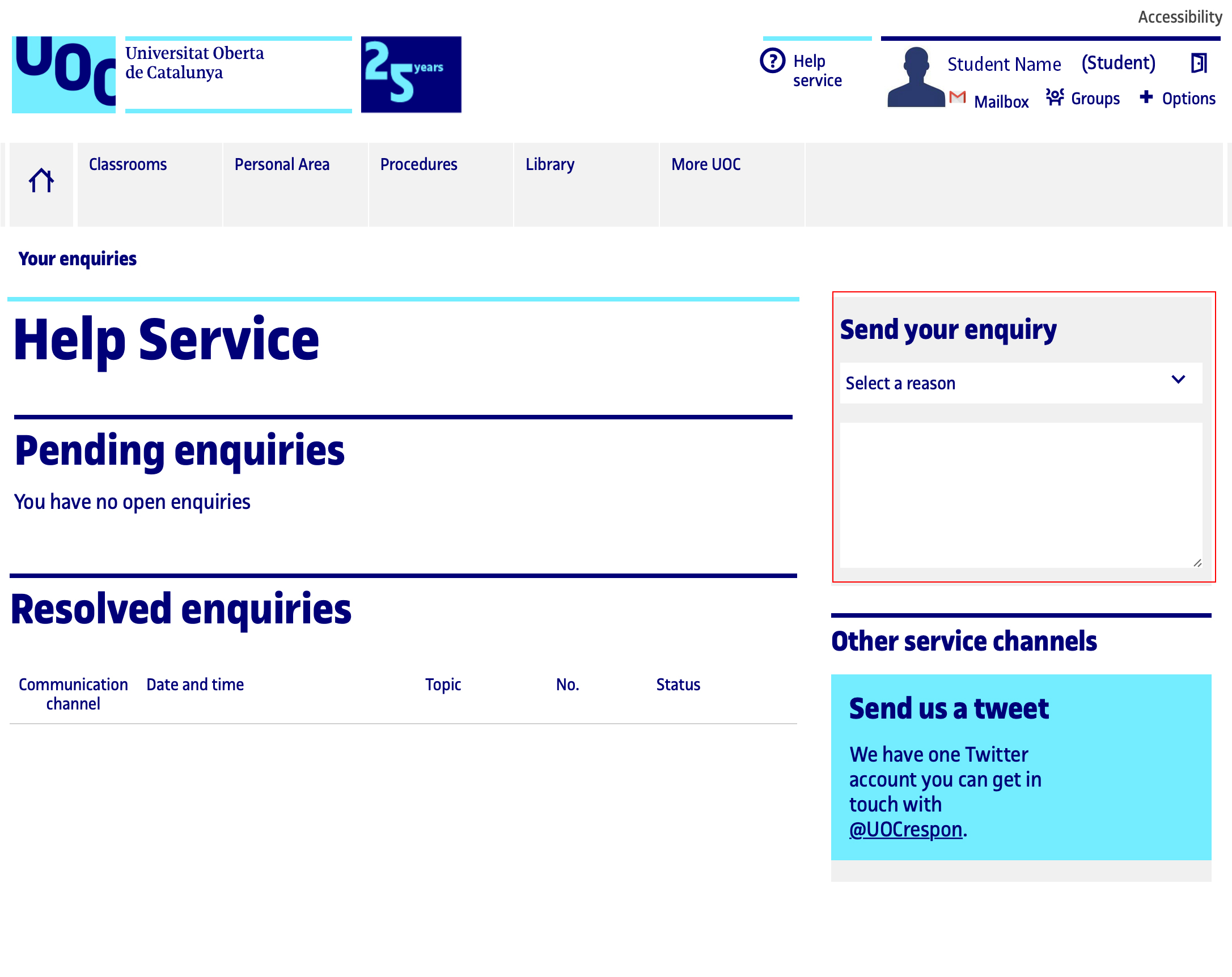 4. Before submitting the form, drop down the list of reasons and select "Learning Tools and Resources"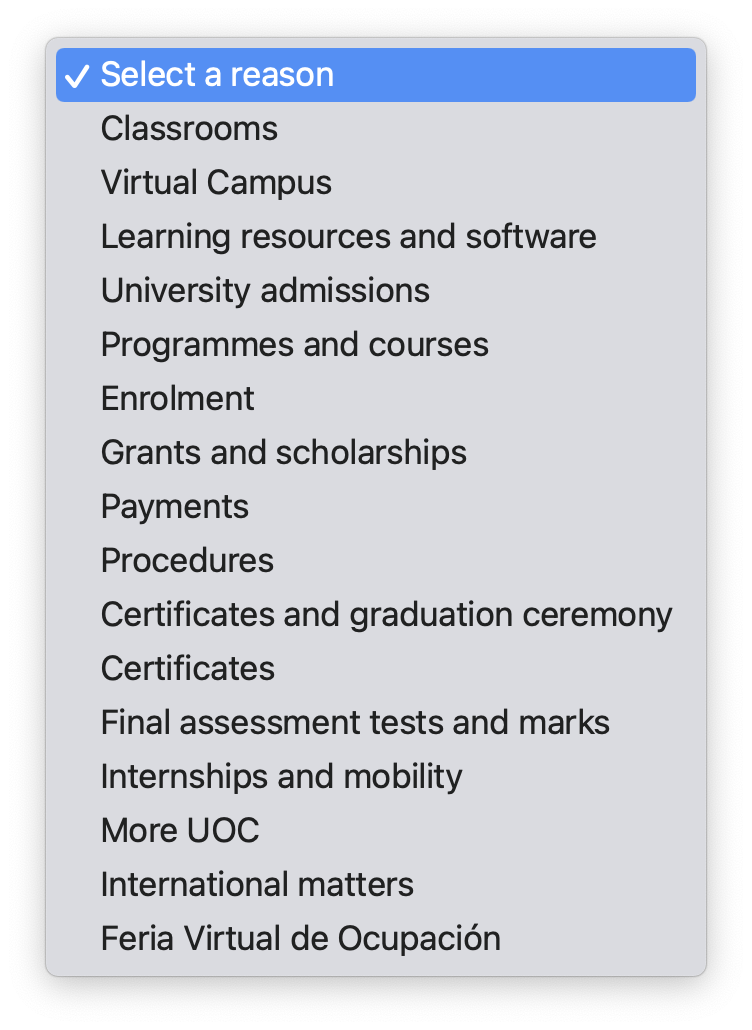 ×